Deskill the packing process
MARCO's semi-automated combination weighers de-skill the packing process by removing operator guesswork, increasing packing speeds, and reducing overpack.
By automatically offering the best weight combination to meet the required weight instantly and accurately, you will virtually eradicate giveaway, and increase line speeds and overall output.
The use of visual guides make the packing process seamless and simple to use meaning little training is required.
---
Combination Weighing

       25%               

99%                <2%

  Improved           Pack            Over Pack

Productivity     

Accuracy      
SelectMaster®
Accuracy (per pan): +/- 1g
Capacity (per pan): 3kg (6.6 lb)
User friendly 10" touch display
Visual indicators guide operators
Pack rate up to 20 ppm
All Stainless, IP65 rated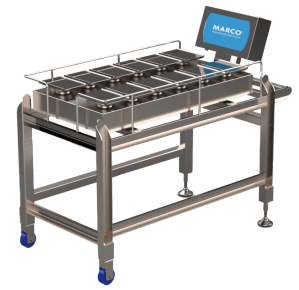 Super SelectMaster®
Accuracy (per pan): +/- 1g
Capacity (per pan): 3kg (6.6 lb)
User friendly 10" touch display
Visual indicators guide operators
Pack rate 20-28 ppm (product dependent)
250mm wide collation belt 
All Stainless, IP65 rated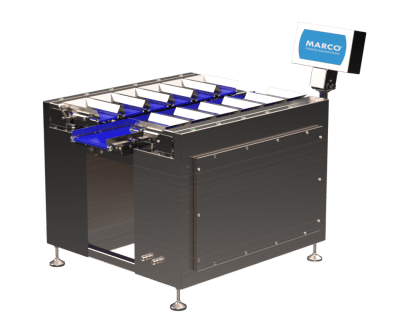 BWS

Designed for the Convenience Food Industry
Accuracy: 1-5g*
50 – 2500g weighing range*
Pack rate up to 30 ppm* 
User friendly 10" touch display
Visual indicators guide operators
All Stainless, IP65 rated