Empower your workforce, eliminate unplanned downtime and significantly increase production with MARCO Trac-IT® Software Solutions.
The MARCO Trac-IT® suite of software modules has proven to enhance productivity whilst minimising overpack/giveaway, reducing food waste and providing full traceability and accountability throughout the whole production process.
Each module can be tailored to operate in multiple languages.
Contact our sales team for more information on the benefits a MARCO system can add to your business.
YIELD CONTROL
A comprehensive, and reliable system proven to deliver productivity improvements up to 30%.
Automatic optimisation software to keep average pack weights on target.
Automatic set-up of inline factory hardware

Accurate, live yield data by operator

Operator-friendly workstations
RECIPE FORMULATION
Operator friendly workstations increase speed and precision of the ingredient mixing process.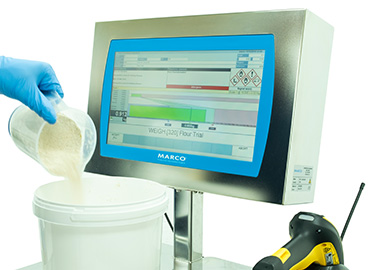 Ensures staff consistently adhere to a template of how to handle and mix recipe ingredients within the production facility.
Step-by-step guidance through the formulation process

Easy to use, operator-friendly workstations

Live, accurate data reporting
QUALITY CONTROL
Reduce time spent on administration tasks and eradicate the need to store paperwork.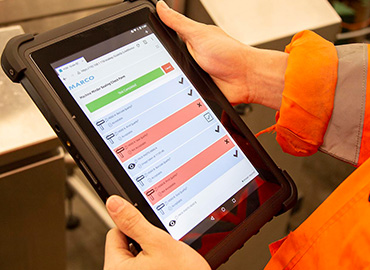 Specifically developed to enable businesses to digitise quality control procedures across all areas of production.
Gathers data via configurable questionnaires

Rates effectiveness of QC operators against pre-set targets

Automates quality control procedures across all areas of production
GOODS RECEIVED
Designed to provide full traceability of raw material from goods intake to consumer ready packaging.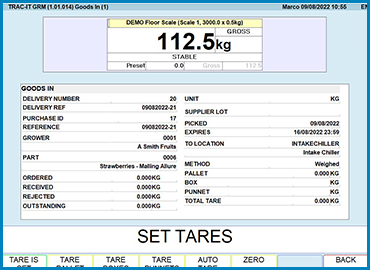 Designed to provide full traceability of raw material coming into the facility from goods intake to packaging.
Barcode Scanning & Label Printing

Raw material traceability

Increased Management Insight
LINE CONTROL
Helps to prevent costly return-to-manufacturer scenarios or emergency product withdrawals.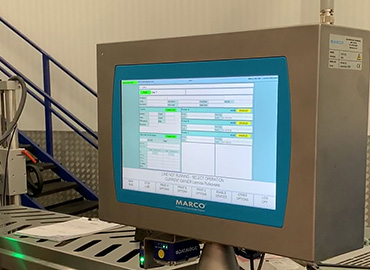 Polices the operation, ensuring all hardware and software is set-up accurately and efficiently.
Increased Management Insight

Improved traceability

Real-time line reporting
PRODUCT DISPLAY
HD factory wide display screens act as a multi-functional, factory-wide, digital signage solution.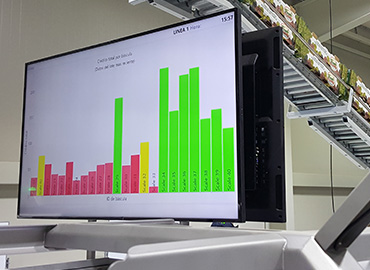 Enables digital communication to the teams on the factory floor.
65" Ultra HD LED Monitors

Instantly display images, videos and messages

Constant communication with workforce