Increase efficiency whilst reducing the amount of labour needed on the line
An innovative end of line solution for businesses in the fresh produce industry. MARCO's end of line case packing solutions are designed to automate the last stage of the packing process.

Through the automation of the final packing process customers can quickly and simply reduce labour requirements and the associated costs, resulting in a healthy return on investment.
---
    End of Line Case Packing

         50%                         

30%                      <12M

       Labour                P

roductivity           

Return On

       Savings        

        Increase               Investment
PunnetMaster
Single & Twin lane Feed
Up to 20 cycles per minute

15″ HMI Touchscreen
ROI within 1 year/1 season

Vision Camera option
All Stainless, IP65 rated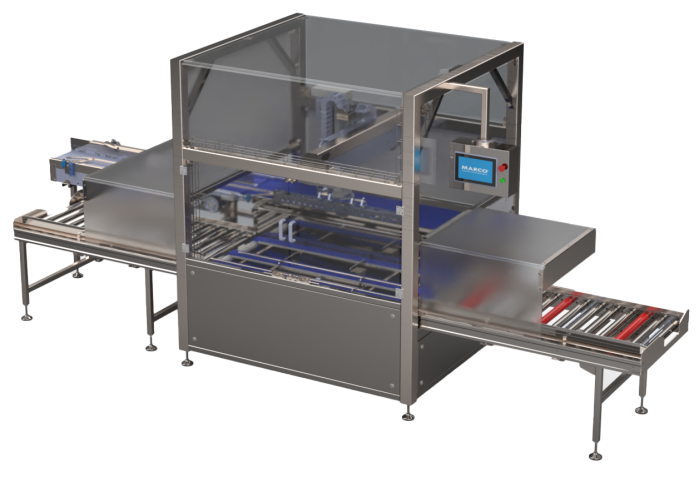 Top sealed punnets are fed into the packing machine, single or twin lane via a soft touch accumulation conveyor. The servo driven pick and place robot uses a custom MARCO vacuum head to lift and insert the punnets into the empty trays.
Cardboard, collapsible, tapered, and lipped trays can all be packed using the innovative tilt and rotate function specifically designed to cope with the most challenging products.
Our cutting-edge camera technology guarantees precision and quality. Product images are captured and validated for correct packing, orientation, labels, pack collations, and more. The modular design accommodates various enhancements like bypass mode with manual packing, crate rejection, crate auto-load, lane divert, product turning, and custom signage.