Achieving a 30% Boost in Productivity for Your Ready-To-Eat Assembly Line
Ready-To-Eat (RTE) meals have been a staple, but their variety is expanding rapidly. As UK consumers grapple with increasingly busy lives, convenience is paramount, all while maintaining a commitment to healthy and nutritious diets. Almost every aisle in our supermarkets now offers some form of RTE product, from deli counters to fruit stands and meat sections. According to a survey conducted by Piplsay, Blue Apron, one meal kit service processed around 6.6 million orders in 2022 alone.
In 2016, the U.S Department for Agriculture, found that American households allocated roughly 50% of their food budgets to convenience items, with RTE meals and snacks constituting 26% of that expenditure. Fast forward to today, and the market is undergoing significant expansion, with manufacturers starting to introduce RTE vending machines, underscoring the prioritisation of convenience foods.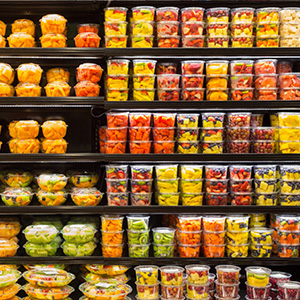 However, consumers will not compromise on quality for the sake of convenience. Manufacturers must strike a balance between cost, quality, and value to maintain profit margins and capitalise on the surging demand. Achieving a 30% increase in productivity is attainable through the adoption of the right RTE assembly line technologies. Below, we delve into how you can achieve these efficiencies using MARCO solutions.
Enhancing productivity by 30% through smart RTE processing and packaging operations
Production lines for RTE meals often rely on manual processes. Operators must assemble each meal by selecting the precise quantity of each ingredient before placing it in the container. This is particularly critical for certain products like proteins, where portions must align with the nutritional values printed on the label and ensure a minimum weight of the protein served.
This approach presents three primary challenges to manufacturers:
Speed – Varying operator efficiencies can lead to bottlenecks on the production line.
Consistency – To maintain desired line speeds, workers may inadvertently select larger portions than required, increasing giveaway.
Traceability – Without tracking each batch and monitoring individual operator performance, identifying product loss, time wastage, or bottlenecks becomes challenging.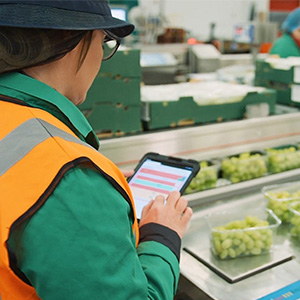 The efficiency of portioning and packing processes often dictates the pace of the entire manufacturing facility. Furthermore, portioning ingredients represents the primary source of unaccounted losses due to inconsistencies in handling by different operators.
In RTE applications, adopting a takeaway solution typically boosts production speed 95% of the time. To identify inefficiencies, we employ MARCO software modules to assess your current processes, identifying areas where productivity can increase by up to 30% and reducing overpacking to less than 2.5%. Here's how.
Effective Control, Measurement, and Optimisation of your packing efficiency
MARCO software provides comprehensive intelligence for production lines, enabling adjustments to increase processing speeds. Reducing reliance on skilled operators on your production lines allows for increased production capacity, meeting the growing consumer demand.
With takeaway scales, operators can work with precision while maintaining required speeds. The line's indexing capacity depends on how quickly an operator can select a portion of ingredients, adjust it to the correct weight, and place it on the meal tray.
A takeaway system delivers immediate benefits:
1. Operators handle portions only once, taking ingredients from a bulk tote or bin and delivering them directly to the meal tray.
2. Traffic light scales inform operators when they've taken too much or too little product from the takeaway tote, eliminating the need for subjective decisions and streamlining packing lines.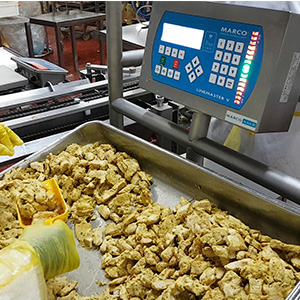 Additionally, the scale can be connected to MARCO's Yield Control Module, which gathers precise data on every weight packed, revealing consistent deviations from the required tolerances.
The software modules are configured with technical weight specifications and can be easily switched for different product types during changeovers, minimising downtime. The workstations and scales are IP69K / NEMA 4X rated, capable of withstanding harsh washdowns.
MARCO can also optimise scales to account for environmental variables, such as air conditioning and uneven flooring, which may affect weighing accuracy. For example, by controlling weights within the maximum allowable variation (MAV) at one customer's production facility, MARCO saved one company more than £500,000 per year on bacon portions.
To see more of our success stories, you can browse through some of our recent case studies here.
Boost your profit margins with Productivity Solutions from MARCO
MARCO enhances productivity by increasing the efficiency of your factory floor. We help RTE manufacturers reduce giveaway while maintaining production speed. Our scales and traffic light systems are language-neutral, ensuring any operator can confidently perform their tasks and enabling your organisation to operate within tighter tolerances, while meeting your customers' technical specifications.

MARCO would be happy to demonstrate the potential benefits of switching to our software and hardware solutions. Contact us today to speak to a productivity expert.